The Acon Trampoline Basketball Hoop is designed for Acon trampoline, round and rectangular enclosures. The setup requires an Acon enclosure for you to be able install the basketball hoop.
However, for a few older Acon round Standard and Premium Enclosures, there are a few things to point out.
Standard Enclosures
The hoop is fully compatible with the current ACON Standard Enclosures models with a push pin connector. Some older models of Standard enclosure poles do not have a pin connector to prevent the pole from rotating. A Hoop for a round enclosure can be attached to this model of pole but there is a chance the pole and Hoop may pivot.
When using a Hoop with this kind of poles, we recommend updating your poles to newer poles which prevent the Hoop's backboard from rotating. If your enclosure is already older, you can purchase a new enclosure which has the new pole design from here https://www.acon24.com/collections/subnav-trampolines-accessories/products/acon-enclosure-10ft-15ft-15ft. If your enclosure does not need to change completely, please contact our customer service for spare part pole customercare.eu@acon24.com.
The pin connector in a Standard Enclosure which prevents the poles from pivoting: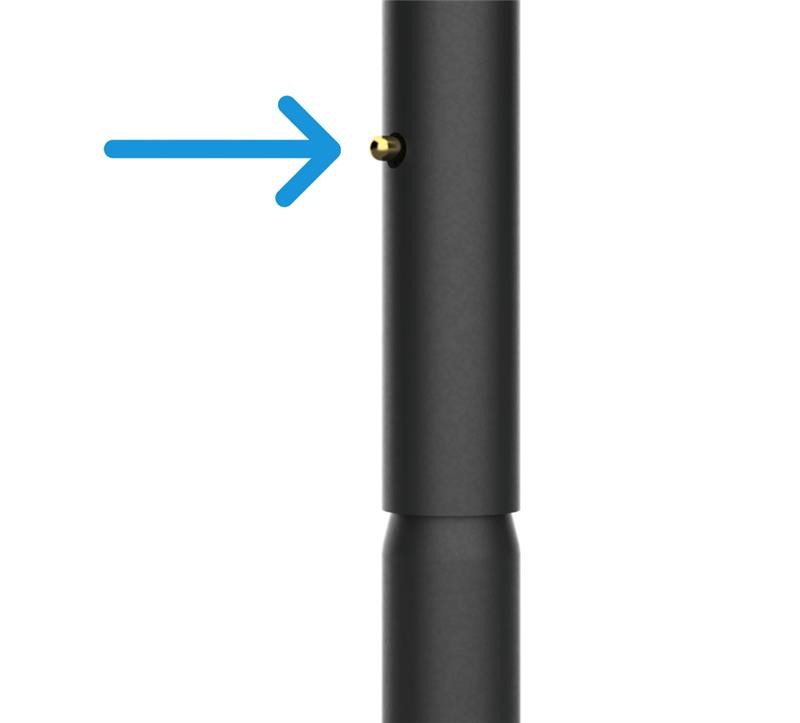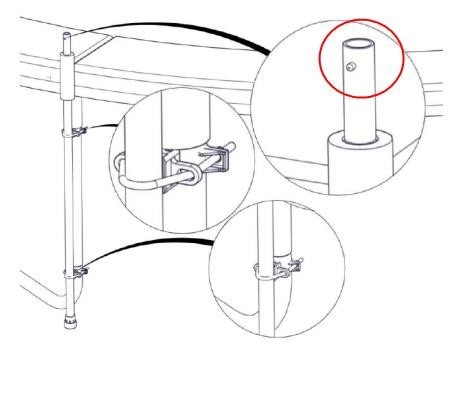 Premium Enclosures
There are few older premium enclosure models which have a single screw & rim attachment system, with a cap at the end of the pole. This cap prevents proper installation of the Acon Hoop.
If your premium enclosure has the single screw & rim attachment system, we offer a rim and cap package, which allows your enclosure to accommodate the Acon Hoop.
Picture of a double screw cap rim attachment system needed for the hoop.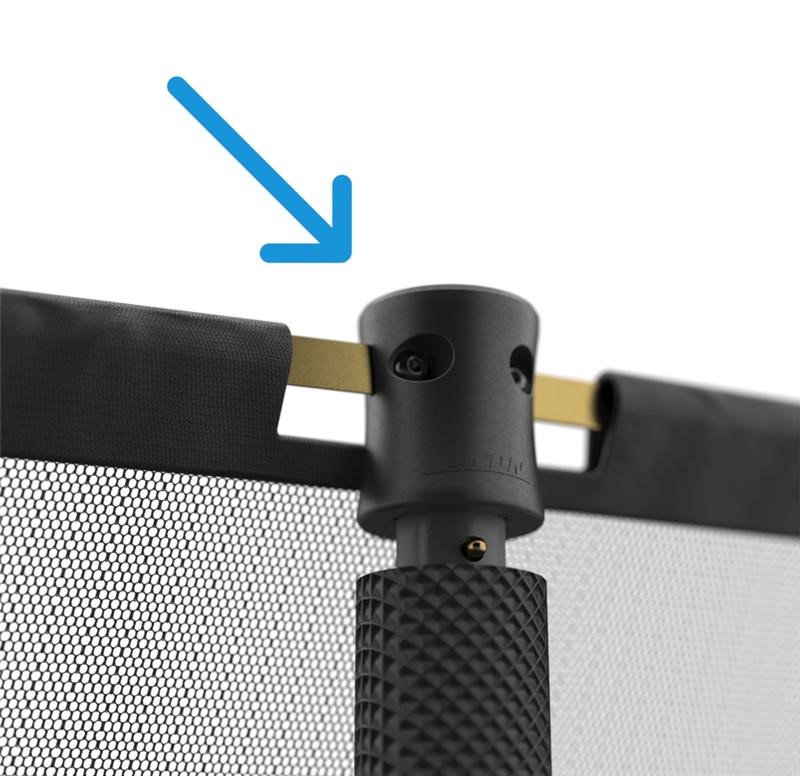 If you're unsure whether your enclosure is compatible with the Acon Trampoline Hoop, we suggest you take a picture of your enclosure and share it with our customer service team at customercare.eu@acon24.com. The Acon Basketball Hoop for a trampoline is primarily designed for Acon trampolines and enclosures. However, if you don't have a Acon enclosure, you can fit the Basketball Hoop for a round trampoline to a pole if its diameter is 25,4 mm and the pole wall thickness is 1.5mm.